At graduation time, there are no better idea than these Star Wars graduation gifts for boys which are perfect for Star Wars fans.
There are so many gift ideas out there that it can be a bit overwhelming to know what to get for graduates. We feel ya! It can be hard. (See all of our gift guides for boys if you need more ideas.)
We brainstormed a bunch of ideas, searched back through gifts we have given, and came up with this incredible list.
It is going to help you find the very best, out of this world and into the Star Wars universe, present for your grad.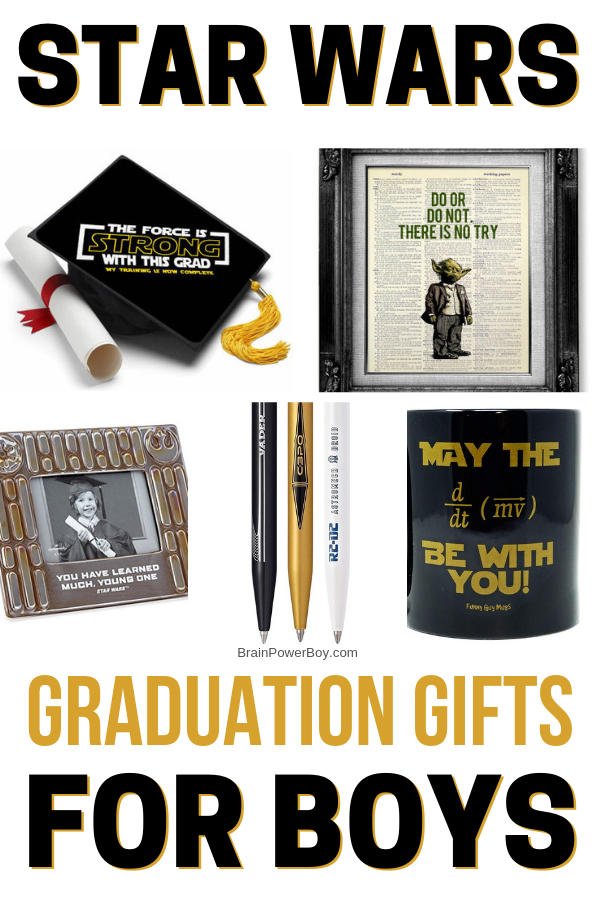 This post may contain affiliate links which means I may receive a small amount, at no cost to you, if you make a purchase through a link. All opinions are my own and I share things I think would be of interest to boys.
Star Wars Graduation Gifts for Boys
These gift ideas are wonderful for many ages. You can fit the gift to the boy.
When I was growing up they didn't have multiple ceremonies throughout a child's life. We only had high school graduation and college graduation. Now there are many in between and homeschoolers also celebrate their own versions.