I have gathered all kinds of Superman crafts for you, or you and your kids, to make. If you are a fan of the man of steel, then this is the post for you!
Making crafts is a lot of fun. I have been a crafter for as long as I can remember. Our family is also fond of superheroes so we are working on superhero crafts.
Today we found a bunch of cool ones to share with you. Take these ideas and fly with them.
Superman appeared in Action Comics #1 in the early 1930s. He is Clark Kent, journalist for the Daily Planet, until he needs to help someone in trouble. Then he turns into Superman with super human superpowers!
Time to take a look at the cool crafts!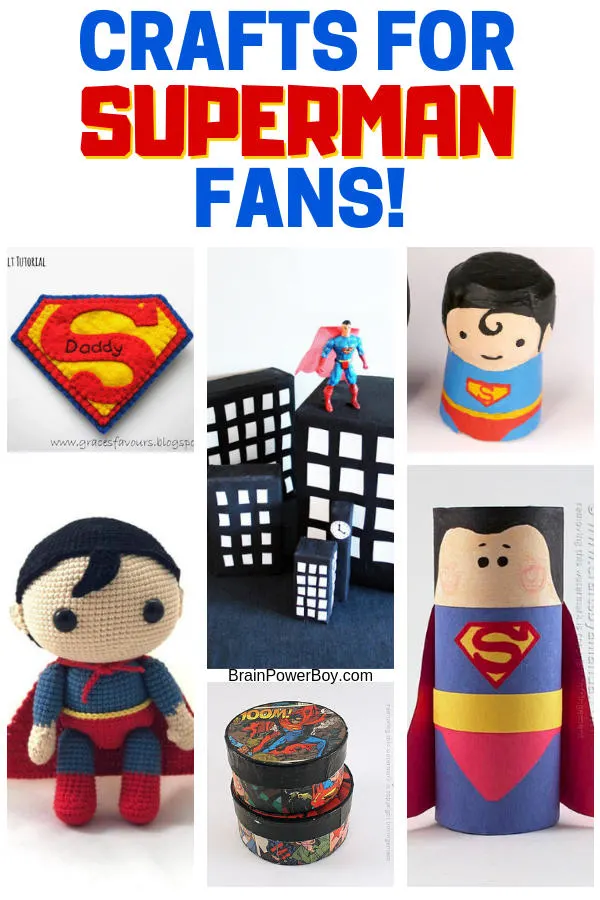 This post may contain affiliate links which means I may receive a small amount, at no cost to you, if you make a purchase through a link. All opinions are my own and I share things I think would be of interest to boys.
When we were looking for crafts to feature here we had to dig a lot which rather surprised me because in the world of comics, Superman has always been very popular.
We did find some winners though and are sharing them with you today.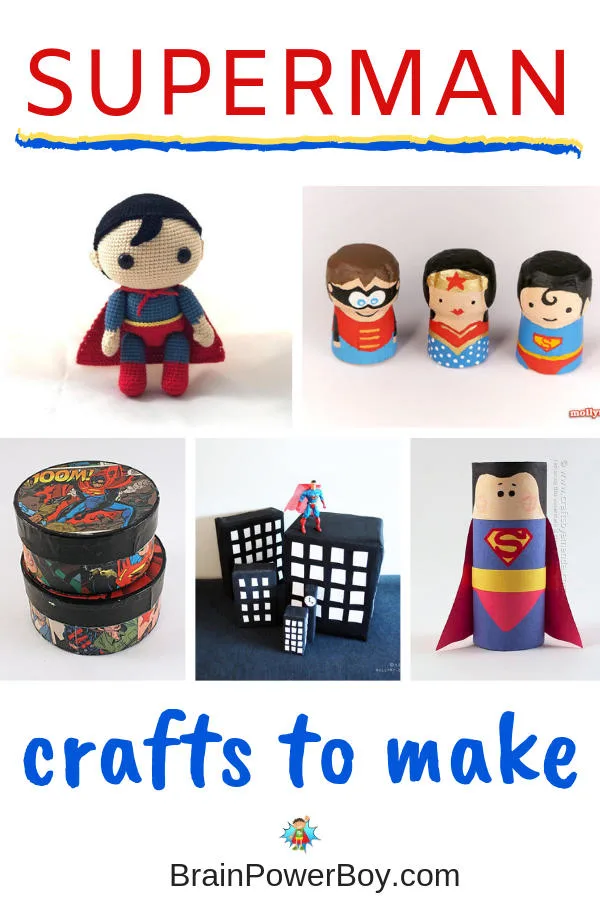 Superman Crafts
Whether you are looking for an easy craft to make with the kids, something to make for your favorite Superman fan, or perhaps a craft to make and give as a gift (or even to keep for yourself!) we have you covered.