You don't even need spidey-sense to make these fun Spider-Man Crafts! All you need is a few supplies in red and royal blue and a bit of time.
Spider-Man was created by Stan Lee and has been popular since the early sixties. After Peter Parker was bitten by a radioactive spider he gained his superhero powers. It is hard to choose if climbing walls or shooting web from his wrist is the favorite! Either way Spider-Man is a hit!
We found a bunch of crafts that Spider-Man fans will totally enjoy. Make one or make them all!
They are going to be fun to create and you won't need to get bitten by a spider to use your crafty powers to make them.
Be sure to check out our superhero crafts as well!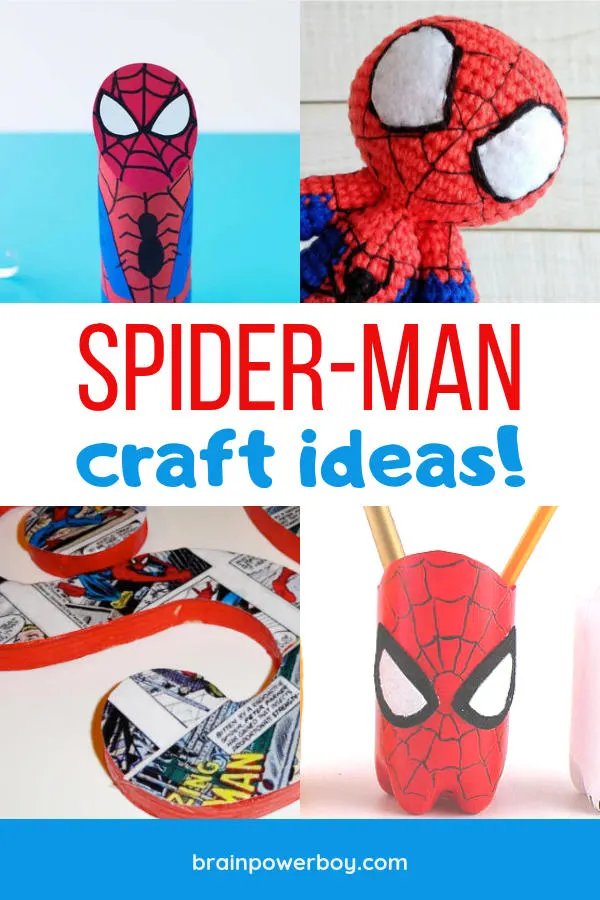 This post may contain affiliate links which means I may receive a small amount, at no cost to you, if you make a purchase through a link. All opinions are my own and I share things I think would be of interest to boys.
There are a big variety of crafts for kids here and even few that adults will enjoy making. Whether you are doing them with your kids, or making them for them, (or for yourself!) you are going to find something you will just have to make.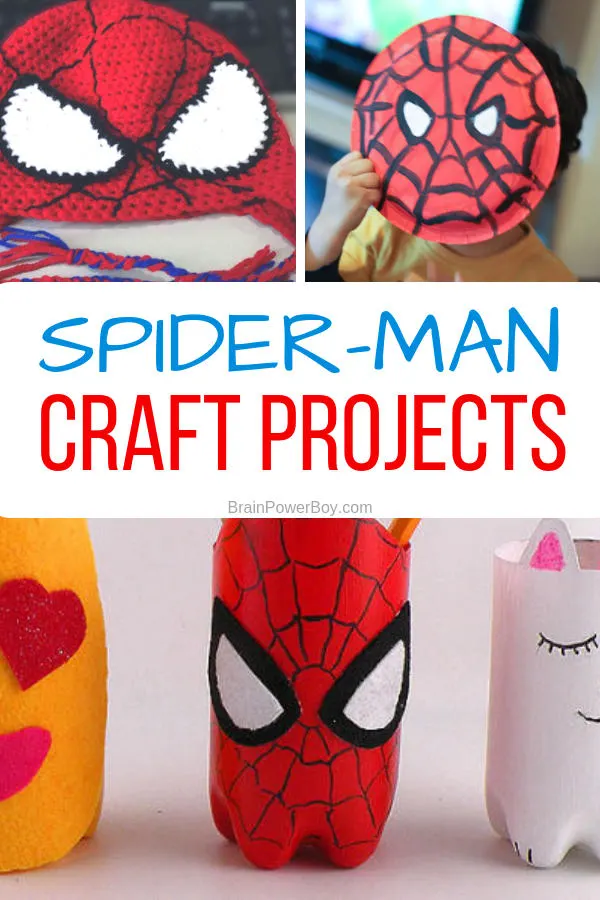 Spider-Man Crafts
The first one I am sharing are two Spider-Man food crafting ideas! You could make one on its own for a neat kitchen craft project, but even better, make one and use it on the day you plan to make the other crafts. Double enjoyment!
There are plenty of other craft ideas to choose from below as well.