Ready for some Halloween Perler bead fun?
We knew we would be making Halloween Perler Bead Pattern ideas today, but it was so hard to choose which designs to go with! What Halloween items should we make?
In the end we chose a bat, a skull, a jack-o-lantern, a ghost and Frankenstein's monster. Pretty good choices, I would say!
That should give you all plenty of designs to make! Yay for Perler Bead Pattern fun.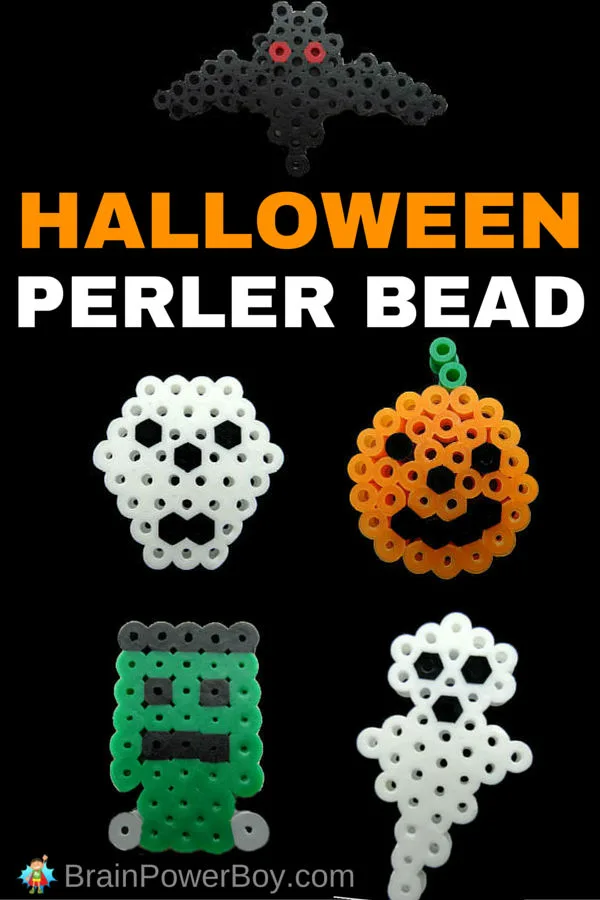 This post may contain affiliate links which means we may receive a small commission, at no cost to you, if you make a purchase through a link. All opinions are our own and we share things we think would be of interest to boys.
Perler Bead Supplies
You will need the following:
Perler Beads in Halloween colors of black, red, yellow, white, orange, green and grey.
Perler Bead Pegboards in square, hexagon and circle shapes.
Ironing paper.
Iron.
Visit our Perler Bead Supplies Guide to see the best Perler Bead supplies. We picked only the best items for making perler designs and included irons and storage options.
Halloween Perler Bead Patterns
We may have bought this jar and now have more than enough beads so making new projects is really quite easy.
We did end up having to buy more black and white beads some time ago because we ran low. Making these projects is rather addicting.
I am giving you basic instructions for making each piece. Please use the images for reference as well.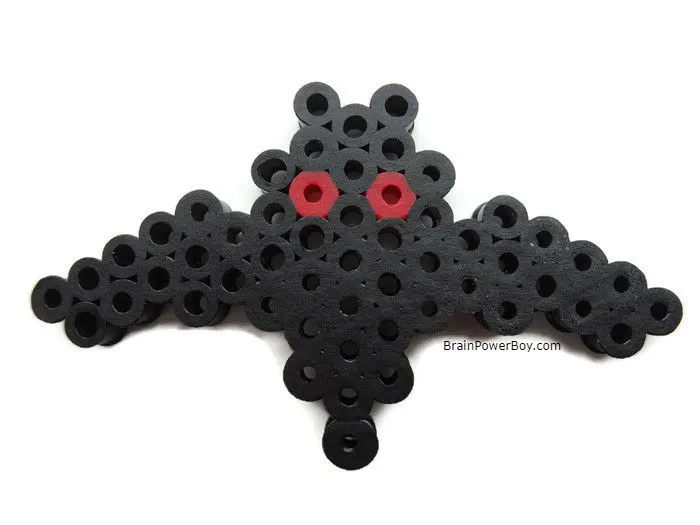 Bat Perler Bead Pattern
This was made on a hexagon board.
The bat is 9 beads high, 5 beads wide at the body and 17 beads wide at the wings.
It is made with black beads and has red eyes.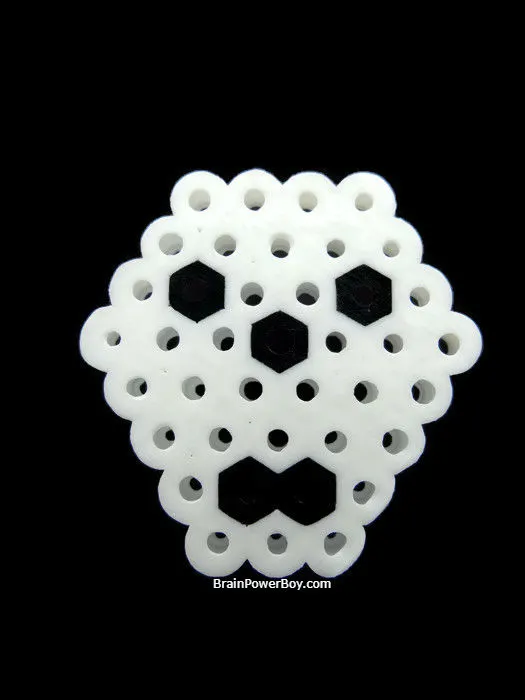 Skull Perler Bead Pattern
The skull was made on square board.
The skull is 8 beads high and 7 beads wide at its widest spot which is the nose row.
There are 3 beads on the bottom row and 4 beads on the top row.
It is made with white beads and black for eyes, nose and mouth.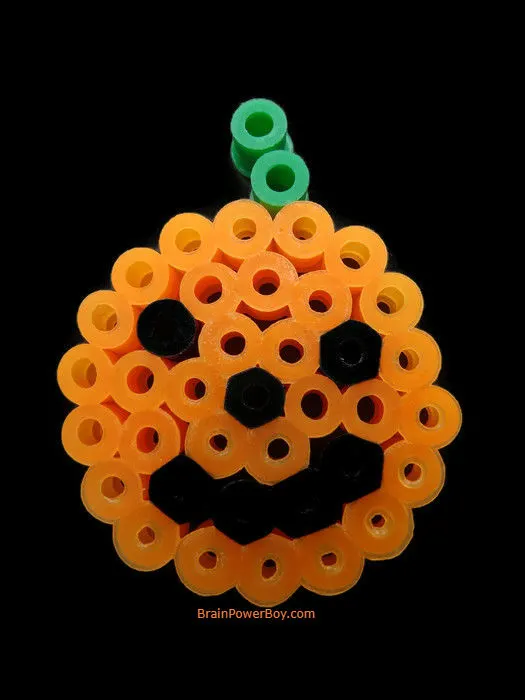 Jack-o-lantern Perler Bead Pattern
The jack-o-lantern is made on a small circle board.
The widest part it 7 beads wide.
It is made of orange beads with black for the eyes, nose and mouth. It has a green 2 bead stem.
You can make his mouth go up further on the other side but I loved the look we got when we only used 4 beads instead of 5.

Frankenstein's Monster Perler Bead Pattern
This is made on the square board.
Frank is 8 beads high and 5 beads wide.
It is made of dark green beads with black for the eyes, mouth and hair. We used grey for the neck bolts – you know he always needs neck bolts!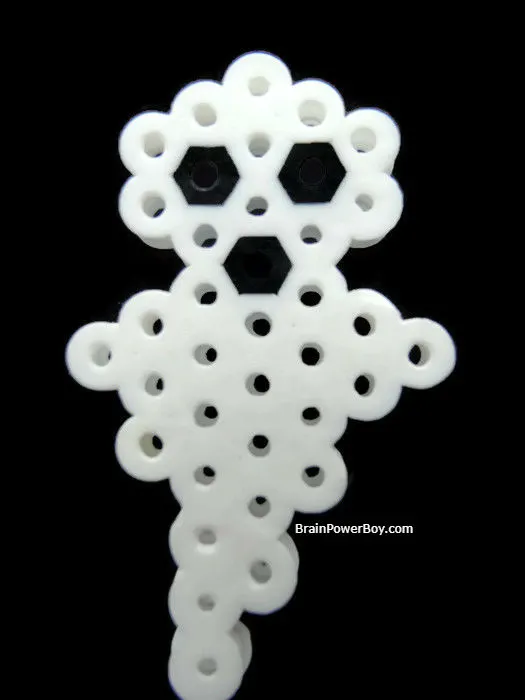 Ghost Perler Bead Pattern
The ghost was made on the hexagon board.
It is 11 beads high and 7 beads wide.
It was made with white and uses black for the eyes and mouth.
I hope you have fun making these Halloween Perler Bead pattern bat, skull, pumpkin, Frankenstein's monster, and ghost.
We certainly had fun designing them for you.
You may also enjoy:
Vampire Perler Bead Pattern – Glow in the Dark! << awesome!
Perler Bead Pattern: 3 Halloween Creatures Wearing Tophats! << silly!