Looking for dinosaur valentines with fun dinosaur sayings? You have to see these!
We have a lot of dinosaur posts on our site but we didn't have free printable dinosaur valentines. I had to do something about that, and quick!

So, when I set out to make some printable valentines this year, I added dinosaurs to the top of the list.
I hope you like them!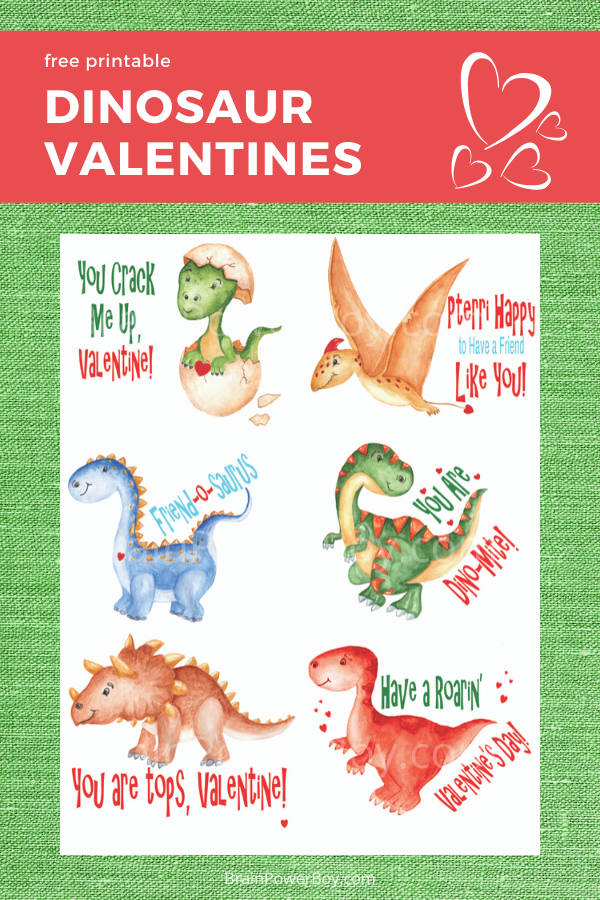 This post may contain affiliate links which means I may receive a small amount, at no cost to you, if you make a purchase through a link. All opinions are my own and I share things I think would be of interest to you and your family.
The only supplies you really need are a printer and some paper or card stock.

I personally like to print them on card stock better because they are sturdier and seem nicer to hand out.

This weight works well. However, if you already have some at home, just use that.
You can print, cut them out, put names on the back and hand them out. Super simple.

Or . . . if you would rather include a little something extra, grab this awesome and inexpensive pack of dinosaurs and attach your printable to the dino with yarn or string. They are highly rated!
Dinosaur Valentine Download <<< print them out by clicking the link.
I hope you enjoy the dinosaur valentines. It was fun to design them and come up with some cute dino sayings.

Here are a few other posts you may enjoy:
Dinosaur Facts Lunch Box Notes
Valentines for Boys
Quick and Easy Non-Candy Valentines for Boys