Check out these fun and popular activities for boys! They are totally going to want to do them.
Each year a lot of work goes into publishing this website. My goodness, but it is a crazy lot of work!  I sincerely enjoy finding things that help you meet your goal of raising boys who love to learn. It is so wonderful to hear comments about the activities your boys enjoyed or how an article touched you or helped you resolve an issue your boy was having.
After the year is over I look back to see which articles were the most popular. I like to see which ones really got you excited to do something new with your boys or got them excited about an activity, book or project.
I do this for two reasons. The first is to make sure that I am offering you a wide variety of articles that you will all enjoy, and the second is to find out what you liked the most so I create more of it for you!
Here are the most popular activities from 2015. Be sure to click through on the links in the article to check them all out.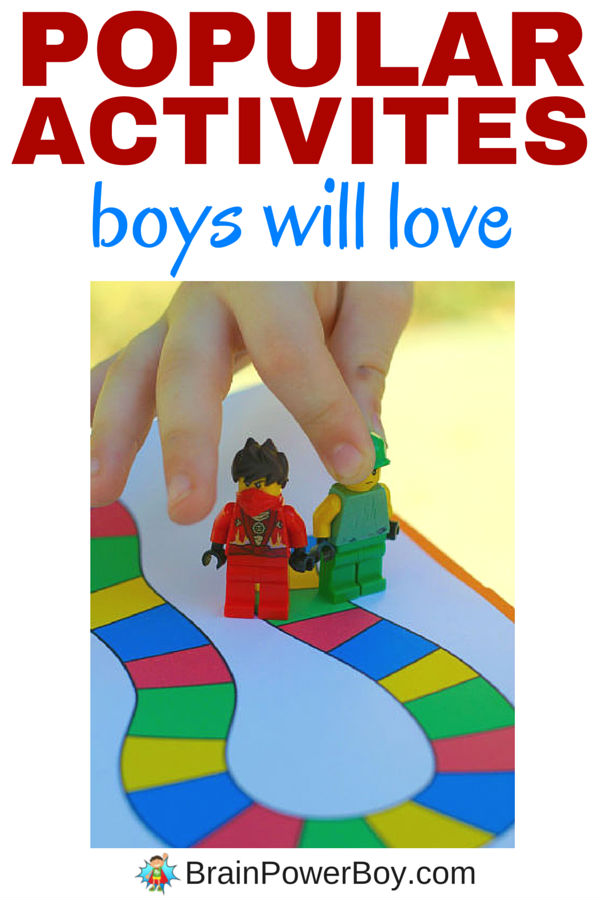 Popular Activities for Boys
Wow! There are a lot of great activities for boys here. Take your time and go through to find the ones you think your boys will enjoy.  Pin them to your boards to save them or bookmark this article so you can find them again when you need something fun to do.